Join Today
The Fastest Growing Worldwide Association for Serious Photographers
If you are looking for a photographer for your wedding or family portrait then visit our photographers' directory to find a member near you. Our members photograph thousands of weddings and can provide beautiful lasting memories of your 'special day'.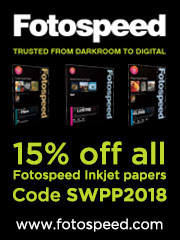 The SWPP is one of the worlds largest organisations for pro and aspiring photographers. Members receive a range of benefits to help them in their careers and businesses. Members have access to our photographic Forum, comprehensive listing on our web site, online photographic gallery, Professional Imagemaker magazine and a great deal more photo services.
Our organisation represents wedding and portrait photographers. Benefits of membership include business listing, bi-monthly magazine, mentoring programme, seminars, competitions and much, much more.
When there is such a choice of representative organisations out there you may ask yourself, why the SWPP?

To us the answer is very simple. If you are a newcomer to the industry or considering a career change then we offer the most comprehensive range of educational seminars by inspirational speakers.

The profile of our membership contains many individuals who have enjoyed active careers in many of the traditional 'professions' and to whom 'professionalism' is second nature.

We are dedicated to providing quality training and mentoring to all that ask and want to progress in professional photography without prejudice or discrimination.

If you are already in practice and want to gain that all important edge over your competitors, then we can help you too.

Want to find out more? Request a free information pack today.
Articles
Fujifilm Frontier-S DX100 Printer
Introduction
This is a compact, high-speed inkjet printer intended for laboratory or event use where speed and cost are vital ingredients. The units may be arranged in clusters for even higher throughputs and so the system has a lot of expansion potential. They are part of the Frontier family
...Read More
Need more inspiration? Check out our
Wedding Photo Ideas
.
Looking to take a new direction? Check out our
Newborn Photo Ideas
.
Members
Singh
Brajesh Singh - Brajesh Singh Photography in Uttar Pradesh
---
Shaw
Jacqui Shaw - Jacqui Shaw Photography in Lanarkshire
---
Redman
Sarah Redman - Sarah Redman Photography in Lancashire
---
Smith
Pam Smith - Petalpics in Gloucestershire
---
Colburn
Christopher Colburn - Opulent Occasions Ltd in West Glamorgan
---